Why Join our Team?
Make a difference in your own backyard!
Work for Landpro, and you'll join a team of passionate individuals committed to the success of our environment, our country, and our people. We are problem solvers, innovators, trusted advisors, and all-round great people who love to bring the latest and greatest technology and advice to regional New Zealand.
We are proud of our family-friendly culture. We work well together; we support and challenge each other to grow and develop and we have loads of fun along the way. No two days are the same at Landpro.
We're on the lookout for motivated, passionate, people who are excited about helping our clients solve the environmental challenges they are facing. If you are looking for a role where you can work in a fantastic environment, do what you love and be challenged along the way, then Landpro is the right fit for you.
Interested in working at Landpro? We'd love to hear from you! Apply for one of our available roles below or if you are looking for an internship, graduate role, or a role that isn't currently advertised, please complete our Application Form
At Landpro we live by 3 key values: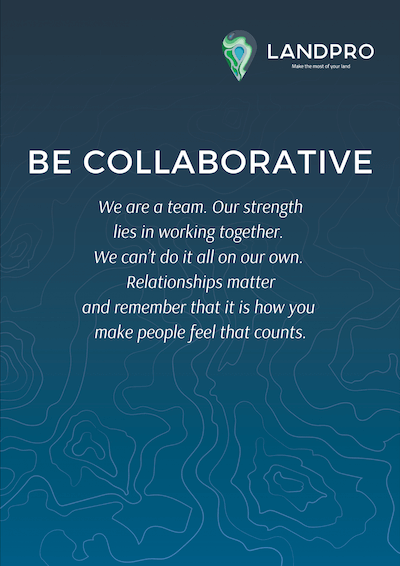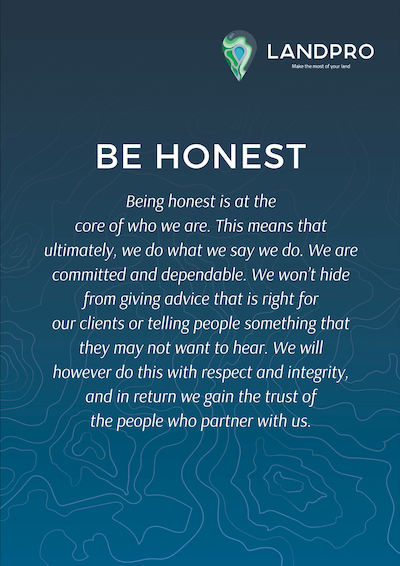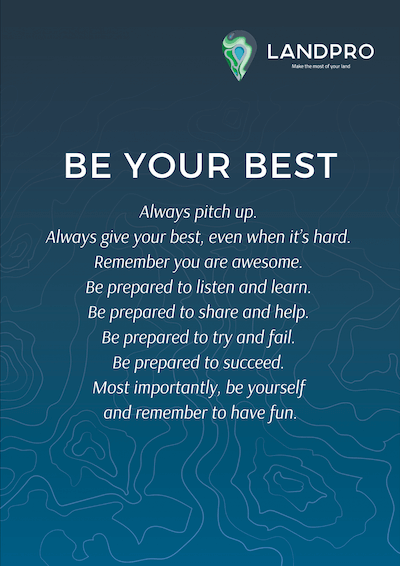 What life at Landpro is like!